Te informamos que debido al estado de alerta que hay en el país, hemos tenido que cambiar las líneas de atención al cliente de manera provisional.
Teléfonos : 965 887 247 -- 865 680 657 -- 966 860 500. (Horario de 07:00 a 15:00). Atención al distribuidor y WhatsApp: 625 297 041.
También puedes realizar tu pedido a través de la web o mandando un correo a pedidos@euroexito.com.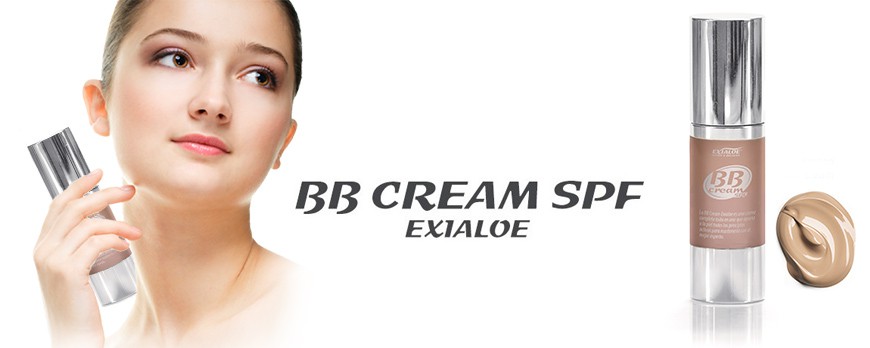 NEW BB CREAM SPF EXIALOE
The EXIALOE BB CREAM is a complete all in one cream that provides to the skin all the active ingredients to keep it with an optimum appearance. It does not contain parabens. BB stands for blemish balm, which objective is to reach the natural skin colour by covering all type of imperfections on the face such as spots, pimples, scars, wrinkles. Added to all of these are its repairing and nourishing and photo-protective properties which makes of it the new generation of products that are between make up and care of the skin, but in this case with just one step.
This type of BB cream acts in total synergy with the skin, providing hydration and nourishment wherever is more needed. It acts as a stimulant of the skin, helping to balance and recreating the ideal conditions for the make up to remain stable and the skin in optimal conditions, making it illuminate with absolute perfection.
As any other cream, it is important to apply it after doing a good cleaning of the skin. After can be used on the usual skin creams, make-up base or directly as a cream of daily use.
Publicado en
2015-08-04
News
14
12236
Deja un comentario
Deja una respuesta
Blog búsqueda
Featured articles
If you want a healthy Autumn and Winter read this article.Read More