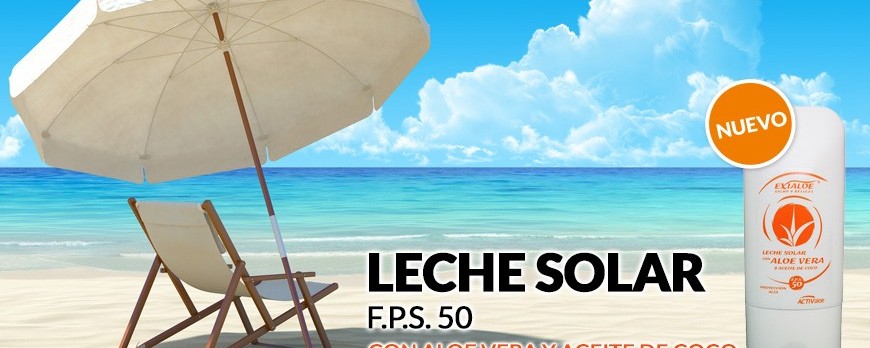 SOLAR MILK S.P.F. 50
We want to inform you that is already available the new Exialoe solar milk with high protection factor (50).

The Exialoe Solar Milk S.P.F. 50 assures the correct protection of the skin against ultraviolet radiations (UVA and UVB) due to the solar filters incorporated in its formulation. Due to its content of Aloe Vera, Olive Oil and Coconut Oil, hydrates and prevents the cellular ageing of the skin. In addition, the Carrot Oil and Beta-Carotene (Pro-Vitamin A) that contains the formula helps to obtain a nice tan without burning. Waterproof effect. Without Parabens.
Publicado en
2015-08-08
News
2
9138
Deja un comentario
Deja una respuesta
Blog búsqueda
Featured articles
As you well know, water is an indispensable element for our health, it is vital and should never be in short supply....Read More

Hair is undoubtedly one of our beauty concerns. Having a beautiful, shiny and silky mane requires special care, but...Read More

Autumn is the best time of the year to restore the skin's moisture lost in summer, give it back its elasticity and...Read More