Te informamos que debido al Black Friday las agencias de transporte están saturadas y los pedidos pueden sufrir retrasos. Disculpa las molestias que esto pueda ocasionarte y gracias por tu comprensión.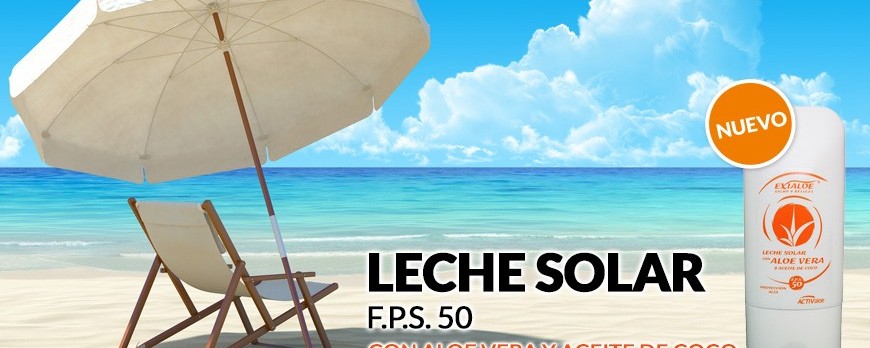 SOLAR MILK S.P.F. 50
We want to inform you that is already available the new Exialoe solar milk with high protection factor (50).

The Exialoe Solar Milk S.P.F. 50 assures the correct protection of the skin against ultraviolet radiations (UVA and UVB) due to the solar filters incorporated in its formulation. Due to its content of Aloe Vera, Olive Oil and Coconut Oil, hydrates and prevents the cellular ageing of the skin. In addition, the Carrot Oil and Beta-Carotene (Pro-Vitamin A) that contains the formula helps to obtain a nice tan without burning. Waterproof effect. Without Parabens.
Publicado en
2015-08-08
News
2
6975
Deja un comentario
Deja una respuesta
Blog búsqueda
Featured articles
The hands are one of the areas of our body that we show most. Together with the face, hands are always at sight...Read More

Performing regular and systematic physical activity has proved to be a very beneficial practice in the prevention,...Read More