Os recordamos que los días 6 y 8 de diciembre son festivos nacionales. Recomendamos que hagáis previsión de vuestros pedidos puesto que esos días no se realizarán envíos. Gracias por vuestra comprensión y disculpad las molestias.
ABOUT US
OUR COMPANY
Euro Éxito Aloe, Ltd. was born from a family cooperative society and we are dedicated to the production and distribution through direct sale of natural products elaborated with Aloe Vera. We started to use Aloe Vera because of family health problems such as asthma and arthritis. Seeing the great improvement we had thanks to Aloe, investigated more about this plant, leaving us amazed with all the benefits that offers. From that moment I realized the need to start a project on the development of products based on Aloe Vera. In 1996 we launched our first product, a multipurpose cream with Aloe Vera, reaching to have in 2016 ninety-seven different references for internal and external use.
The EXIALOE products are manufactured with the highest qualities and raw materials as our main goal is that they are effective and the customer is completely satisfied. For this reason we use the Aloe Vera Barbadensis from Mexico which passes strict quality controls.
We have certificates of guarantee recognized internationally as are the IASC (International Aloe Science Council) and ACTIValoe. Hence the number of distributors is increasing, having nowadays more than 22,000 distributors in Spain, Portugal, England, Italy and other countries of the European Community.
OUR TEAM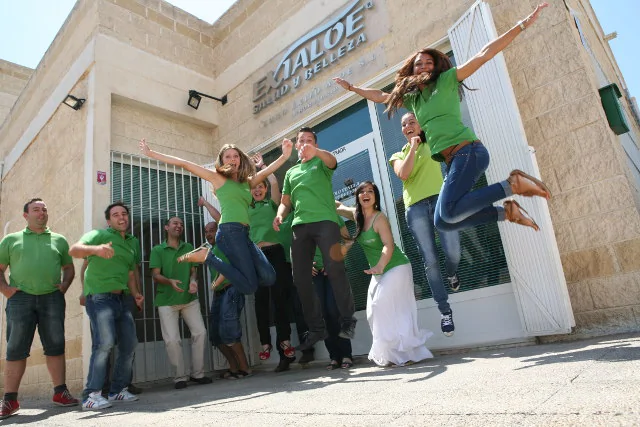 Work with us and improve your quality of life!
Our team is committed to help you to improve your quality of life and that of those around you.
Offer health and work!
High quality products
Best Customer Service
All seals of the highest quality obtained
EXIALOE'S DIRECTORATE COMMENTS
José Lorenzo López (President)
"
For me it's a privilege to preside over this company and see how the dreams of many of my colleagues are becoming a reality. As success in most of the times is hidden, we must make efforts every day to achieve it, but it's worth it. A reality that is very often not perceived is the potential that each and every one of us have, being the next step to develop it. EXIALOE offers us the opportunity to take advantage of what we have inside and show our potential by following the road of success.
"
Kathy Lorenzo Piñeiro (CEO)
"
I would like to encourage you to participate in this project, the economic solvency that you can get will depend only on your effort and dedication, but soon you will reach a good level of income devoting few hours a day to the business. The EXIALOE products are of very high quality so if people just try them soon they will see good results on them, and quite possibly want to become distributors for sharing. We have great confidence in our products, we know that they can help both in health and in the idea of forming a business.
"
MISSION - VISION - VALUES
MISSION. The Exialoe's mission is to contribute by means of natural cosmetic and the orthomolecular nutrition to the health, beauty and wellness of all the people. We make accessible to all, products of the highest quality with the purpose of meeting the needs of the families, with a system that brings economic stability.


VISION. To reach every home with our products in a direct and quick way in order to improve your quality of life and to contribute that there are more happy families.



VALUES

.

HONESTY, RESPONSIBILITY, INTEGRITY, PERSONAL INTEREST, RELIABILITY.
EUROÉXITO ALOE S.L QUALITY POLICY

EUROEXITO is a company dedicated to the Health and Beauty sector, founded in 1996.
The most valuable heritage of our company is made up of our Distributors/VIP clients, therefore our mission is to obtain their full satisfaction at all times and getting their loyalty as the distributor/VIP client has to be proud to be so, and of being part of the company.

In order to accomplish this objective:
The product must fully comply the expectations of the Distributor/VIP client as well as of the client or the final consumer of it.
The Euroexito R + D + I department constantly works to find the best raw materials, evaluating them under strict Quality standards.
The company establishes an open communication with the Distributors/VIP clients so it can give an answer to the needs detected.
The Quality Policy established in EUROÉXITO implies working hard under a documented and verified quality management system that meets the guidelines of the UNE-EN ISO 9001:2008 standards, accomplishing the relevant legal and regulatory requirements, established for the Distributor/VIP client and all those assumed by the company that during the development of our activity are being considered appropriate in order to achieve the objectives at stake.
The main purpose of the implementation of the quality management system is the Continuous Improvement of our processes thereby, of our company. For that is necessary that Quality is understood, applied and updated at all levels of itself and by the external collaborators.
For that, EURO EXITO ALOE S.L. has a certified quality system in accordance with the ISO 9001 standard by EQA.
The present policy constitutes an observing framework for its improvement and to be able to establish and review the quality objectives to be achieved.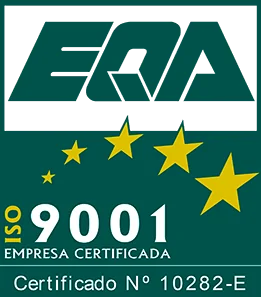 Featured articles
Are you tired of dandruff? Don't worry, we'll tell you all about dandruff and how to eliminate it easily.Read More

Royal Jelly: A natural and nutritional remedy with great health benefits. Get to know them!Read More