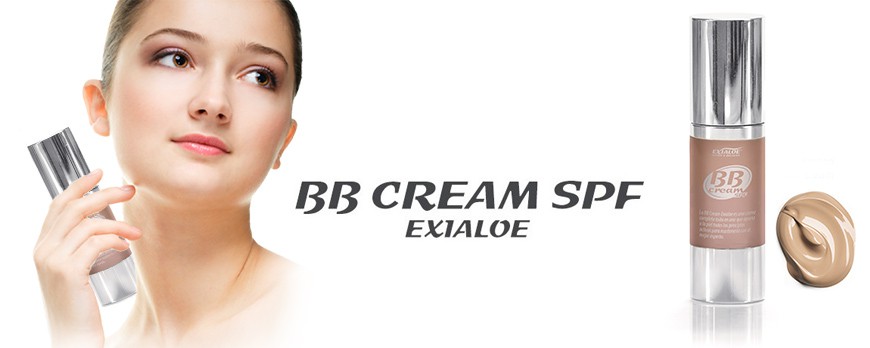 NEW BB CREAM SPF EXIALOE
The EXIALOE BB CREAM is a complete all-in-one cream that provides the skin with all the active ingredients to keep it with an optimal appearance. Does not contain parabens. The initials BB mean blemish balm. This skin perfector balm helps to achieve the natural skin tone covering all kinds of facial imperfections such as spots, pimples, scars and wrinkles. To this we must add their restorative, nourishing and photoprotective properties, which places it as the new generation of products that are between makeup and skin care, but in this case all in one step.
The BB cream works in total synergy with the skin, providing moisturizing and nutrition where the skin needs it the most. Acts as a stimulant for the skin, helping to re-balance and re-create the ideal conditions to keep makeup stable and skin in optimal conditions, and thus making the skin lights up with absolute perfection.
As any other cream it's important to apply it after doing a good cleansing of the skin. Then can be used over the usual moisturizers, as makeup base or directly as a daily use cream.
Leave a Comment
Leave a Reply
Blog search