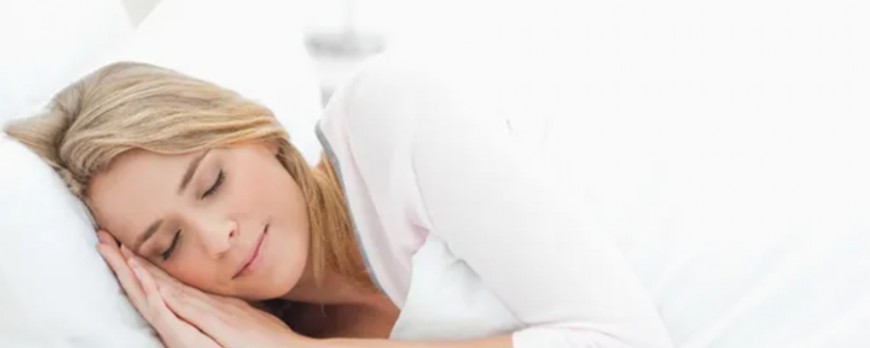 REST, A PILLAR OF YOUR HEALTH
Sleeping well influences how we perceive beauty, both our own and that of others.
When you don't get enough sleep, blood vessels dilate, creating darker coloured circles under the eyes, called dark circles.
Our natural collagen production drops, so the skin is not tight and looks dull. The body becomes inflamed and retains more fluid and the immune system is affected. Sleep is essential for skin regeneration. If we do not get enough sleep, some premature wrinkles appear.
Lack of sleep and stress are also related to the appearance of grey hair and hair loss. Stress breaks the hair growth cycle and causes hair to fall out.
GUIDELINES TO ENSURE A GOOD NIGHT'S SLEEP:
Sleep the necessary hours: Between 7 and 8 hours a day.
Avoid eating cereals: As they are excitants, they make it difficult to fall asleep.
Drink water during the day to avoid unnecessary awakenings at night.
Use breathable and natural clothing such as cotton.
Wash clothes regularly, avoiding the use of strong chemical products.
| | |
| --- | --- |
| TIP | |
49% of the Spanish people sleep badly due to stress, so it is advisable to do 5 minutes of deep breathing and meditation a day to calm anxiety.
OUR PRODUCTS FOR A RESTED SKIN:
CONTOURING GEL With Royal Jelly and Coenzyme Q10: Helps to reduce puffy eye bags, prevents the appearance of wrinkles, dark spots, expression lines and lack of firmness. Prevents signs of fatigue (dark circles, puffy eyes, crow's feet wrinkles...). Increases elasticity, which contributes to a more toned and smoother skin.
SUPERLATIVE CONTOURING GEL: Wrinkle filler treatment with Amino-Glyco Kviar, Hyaluronic Acid, Collagen, Glycogen, Coenzyme Q10 and Aloe Vera juice. During the day it protects and moisturises, reducing eye bags, attenuating the signs of ageing and smoothing expression lines. At night it nourishes and fills wrinkles and crow's feet from the inside with visible results in a few days.
Get a more luminous look and look at yourself with different eyes!
CALMALOE: It is a magnificent formulation of standardised plant extracts, amino acids, B vitamins and Aloe Vera. Some of the most important components are:
VALERIANA: has an important sedative and sleep-inducing action, so its use is recommended in cases of tension, anxiety, irritability and to help you fall asleep.
PASSIONFLOWER: has myorelaxant and spasmolytic activity, which helps to soothe menstrual cramps. It acts as a natural hypnotic, is anxiolytic by stimulating GABA receptors and is useful in the withdrawal of psychotropic drugs.
CALIFORNIA AMAPOLIS: Due to its mixture of alkaloids, it has a sedative, anxiolytic and antispasmodic action.
TRIPTOPHAN: It is an amino acid precursor of Melatonin, vital for regulating the daily sleep-wake cycle, and of Serotonin, anxiolytic and antidepressant.
SOURCE OF INFORMATION:
Deja un comentario
Deja una respuesta
Blog búsqueda
Featured articles
Explore why hydration is vital for radiant, healthy skin. Uncover three key reasons to keep it moisturized and when...Read More

Discover the transformative power of hugs! Learn how this simple gesture enhances emotional connections, reduces...Read More

Sleeping well influences how we perceive beauty, both our own and that of others. When you don't get enough sleep,...Read More