Os recordamos que el día 8 de diciembre es festivo nacional. Recomendamos que hagáis previsión de vuestros pedidos puesto que ese día no se realizarán envíos. Gracias por vuestra comprensión y disculpad las molestias.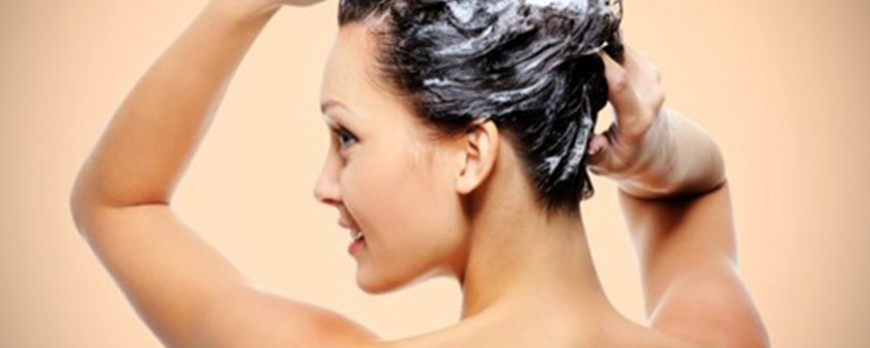 Protect your scalp
SCALP PROBLEMS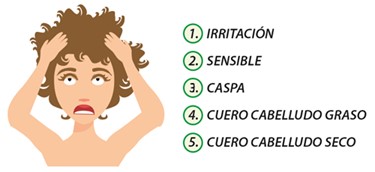 Irritation: This is a cutaneous imbalance that can be produced by different physiological situations such as stress or by the use of inappropriate shampoos containing irritant agents. The hydrolipidic film is altered, destabilising the skin's protective barrier so that water evaporates more quickly, allowing the agents that cause itching, burning or discomfort to enter the skin more quickly.
Sensitive: Having a sensitive scalp makes us more susceptible to the consequences of stress or environmental pollution. Stress generates free radicals that modify the structure of the hair, causing it to lose shine and strength. Itching and discomfort are frequent in sensitive scalps, which is why they need specific care. We can say that one in two people have a sensitive scalp.
Dandruff: Or seborrhoeic dermatitis. It can be caused by a fungus or by excess oil derived from the malfunctioning of the sebaceous glands. Stress, humidity, or climate can also cause the appearance of annoying dandruff.
Greasy scalp: This is due to hyperseborrhoea which leads to an accumulation of sebum at the roots of the hair. The hair appears oily, flattened, dull and lacking in volume and shine. Excess sebum causes all particles in the air to adhere to the hair. Using harsh products and washing the hair too often can cause the sebaceous glands to reveal themselves and produce more oil, giving our hair an oily and dirty appearance.
Dry scalp: Unlike oily scalp where there is an excess of sebum, in this case the problem is that the scalp does not produce sebum. This may be due to congenital factors or external factors such as the sun, pollution, wind, dyes, abuse of irons and hairdryers... In this case the skin barrier does not do its job and the hair becomes brittle and fragile.
DAILY AGGRESSIONS ON THE SCALP
Use of unsuitable shampoos
Poor nutrition, lack of vitamins and mineral salts
Prolonged use of hooves
Climatic factors
Pollution
Use of lotions unsuitable for the scalp
HOW TO WASH YOUR HAIR TO CARE FOR YOUR SCALP?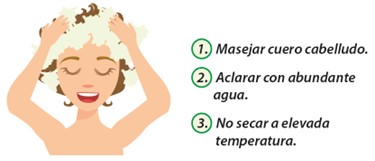 When washing our hair, we must pay special attention to our scalp. Once the hair is wet, and before applying shampoo, it is advisable to massage the base of the hair in small circles from the base of the skull to the forehead. This massage helps to oxygenate the area, activating circulation, increasing lymphatic drainage, and stimulating the hair follicles.
It is advisable not to use either very hot or very cold water, the ideal temperature is 25°, a temperature that allows the proper generation of protective fat. If we use very hot water the sebaceous glands are stimulated more, producing more oil than is appropriate, giving our hair a greasy appearance.
It is very important to rinse the scalp with plenty of water so as not to leave any product residue that could obstruct the hair follicles and cause them to lose their natural oxygen.
SCALP CARE
A balanced diet is essential for the hair to acquire all the essential vitamins, minerals, and nutrients.
Maintain a healthy lifestyle without stress, which we have already seen is a great enemy of our scalp.
Place the hairdryer at 30 cm from the scalp without abusing high temperatures.
Do not overuse hair dryers, straighteners or curling irons, it will always be much better to air dry your hair.
After shampooing, dry well behind the ears and earlobes.
Use natural bristle brushes and gently brush your hair several times a day.
Drink 1.5 to 2 litres of water a day.
Trim the ends of the hair regularly.
Do not apply conditioner to the scalp, only to the ends of the hair.
Use shampoos suitable for each type of scalp.
In summer it is advisable to carry out more complete moisturising treatments to strengthen the hair against climatic factors and the aggressions of the beach and the swimming pool.
As you know, if you want to show off a beautiful mane, it is essential that we pamper and care for the scalp, hair massages will help us to take care of this area and they are also very pleasant. Take care of yourself every day!
EXIALOE PRODUCTS
Exialoe Cosmetic Effect Shampoo gives hair softness and a luminous shine. It contains 15% pure Aloe Vera, which provides the hair and scalp with the necessary hydration and hygiene. It also promotes hair regeneration, allowing its use in case of scalp problems such as itching, dandruff, eczema, seborrheic dermatitis, psoriasis and other problems that cause infection and irritation of the skin.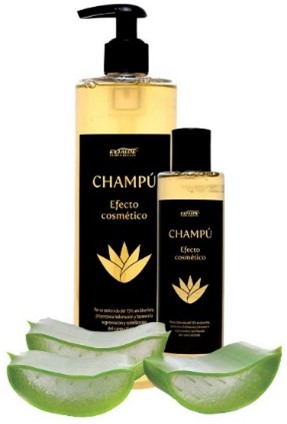 Anti-dandruff treatment. Composed of shampoo and lotion, you will notice the results from the second application. Useful for hair irritation, dandruff, flaking and grease, it provides control over our scalp so that it regulates itself.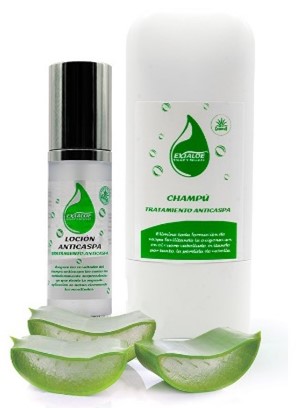 Anti-hair loss lotion. The vitalising effect of Exialoe anti-hair loss lotion, with plant placenta, regenerates damaged hair, lengthens the anagen phase of the hair and delays hair loss.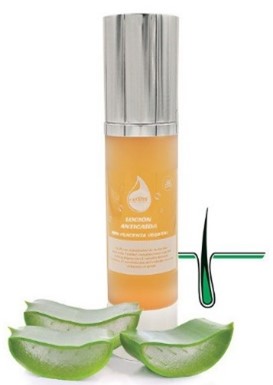 Conditioner & Mask Cream: Its unique formula with Aloe Vera and provitamin B5 penetrates and nourishes deeply, leaving your hair soft, shiny, strong, and healthy.
It untangles without weighing it down.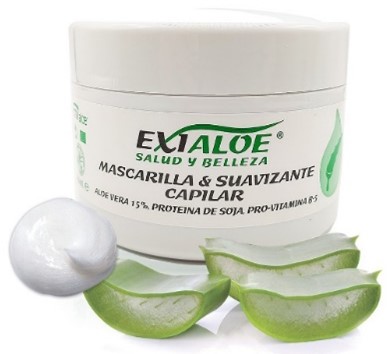 Handmade solid shampoo: NUTRITIVE and OILY HAIR. With a high content of natural ingredients that provide softness, hydration, revitalises, conditions, repairs, promotes growth, adds shine and volume. Exialoe has two varieties to choose from depending on the user's priorities. Suitable for curly method.

Fixing gel. With 50% Aloe vera content, it provides all the properties of the plant to the hair. As a result it increases its shine, nourishment and flexibility without weighing it down. Suitable for curly method.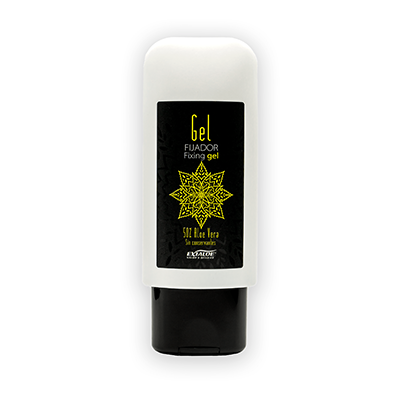 Deja un comentario
Deja una respuesta
Blog búsqueda
Featured articles
Are you tired of dandruff? Don't worry, we'll tell you all about dandruff and how to eliminate it easily.Read More

Royal Jelly: A natural and nutritional remedy with great health benefits. Get to know them!Read More