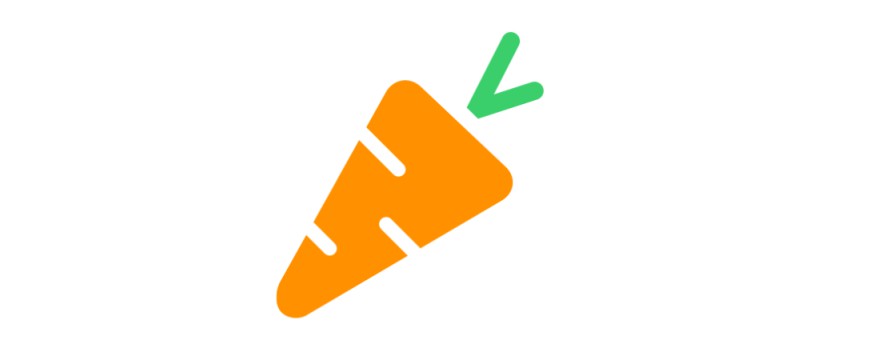 SMART? APPS THAT READ INGREDIENTS
The use of apps that read the ingredients of food and cosmetics is becoming more common, with the aim of evaluating products and knowing their virtues (or shortcomings) before buying them. This is why more people are taking out their phones to record everything they come across and see the score that these apps classify with a bad, mediocre, good to excellent based on their components.
But are they really that reliable?
According to specialists in Nutrition and Dermatology consulted by El HuffPost Life, "the results of this application are useless or serve for little" and they indicate that they would not consider the notes of the application.
The issue is that the criteria on which the classification of foods is based are not entirely valid, explains nutritionist Beatriz Robles: "Only 60% corresponds to a recognized nutritional classification. The remaining 40% does not obey scientific criteria and is not objective."
How do they work?
That 60% comes from NutriScore, a nutritional quality classification system that compares products of the same category.
The problem comes afterwards:
| | |
| --- | --- |
| | - 30% of the grade depends on the presence of additives, which it classifies as "no risk", "moderate risk" or "high risk". This Leads people to think thar there are dangerous additives that should avoid when all those on the market are safe in the doses used and are evaluated an re-evaluated by the EFSA (European Food Safety Authority)." |
| | - The other 10% does not fare well either, as it depends on "whether the product complies with the ECO regulations, which does not mean that it is sustainable or nutritionally better." Some apps even penalize ascorbic acid, which is nothing more than vitamin C. Many manufacturers add vitamin C to their products for its antioxidant function. |
And this can be more confusing than helpful. "For example, an 85% dark chocolate, which I consider a good option, has the same rating as a white chocolate, which would be highly processed," she explains. On the other hand, "sometimes the classification is bad, but the product can be perceived as positive. This happens with sweetened soft drinks: with a "mediocre" for having additives, but in which their low content in fat, sugar or calories is highlighted in a positive way."
The problem is that, if the criteria are not scientific and introduce variables that are not related to the nutritional quality of the product, consumers can reject perfectly healthy products, just because the application advises them to avoid them.
The app does not give good grades to cosmetics either. Dermatologists have an opinion on the application: "From what I have seen, it is an app that echoes the alarmism that is now present with parabens, preservatives, etc.," says Dr. Antonio Clemente Ruiz de Almirón, a member of the board of directors of the Spanish Academy of Dermatology and Venereology (AEDV). This app flags components that can be negative in large quantity but pose no issues in minimal doses.
The safety of a cosmetic product, whether natural or synthetic, must be guaranteed in accordance with existing regulations. "Claims about products or ingredients should not imply that a product is safe just because it's natural or organic" (Stanpa).
It does not consider the intended use and application of the product. For example, an anti-inflammatory product is classified as bad because the app analyzes that some ingredients in its composition can irritate the eyes and mucous membranes, while in the precautions for use and function of that product it is already clearly specified that these areas should be avoided in its application since it is indicated to activate circulation in tired and inflamed areas.
Final reflections:
"I prefer that a person chooses an app that has a nutrition professional behind it, advising with an objective and science-based criterion, because it will give them a higher reliability criterion, but I prefer an informed and trained consumer even more, so that there are no influences," reflects Daniel Ursúa. "In general, it seems to me that we should put the focus back on empowering the consumer so that they do not depend on any tool, and not on improving an algorithm or downloading one app or another more." The consumer does not need a direct message that tells them "buy" or "do not buy" or "good" or "bad", but an assistant who helps them translate what the labels say: Against bad nutrition, information and training.
Our own experience, common sense and discernment will help us much more to select the products we use, before basing ourselves solely on applications that quantify how good or bad those products are.
References:
https://www.huffingtonpost.es/entry/no-te-fies-de-los-resultados-de-yuka_es_5d7c7644e4b077dcbd5eab32
https://elcomidista.elpais.com/elcomidista/2019/10/09/articulo/1570642442_177942.html
Publicado en
2023-05-31
News
0
434
Deja un comentario
Deja una respuesta
Blog búsqueda
Featured articles
Explore why hydration is vital for radiant, healthy skin. Uncover three key reasons to keep it moisturized and when...Read More

Discover the transformative power of hugs! Learn how this simple gesture enhances emotional connections, reduces...Read More

Sleeping well influences how we perceive beauty, both our own and that of others. When you don't get enough sleep,...Read More