Os recordamos que el día 8 de diciembre es festivo nacional. Recomendamos que hagáis previsión de vuestros pedidos puesto que ese día no se realizarán envíos. Gracias por vuestra comprensión y disculpad las molestias.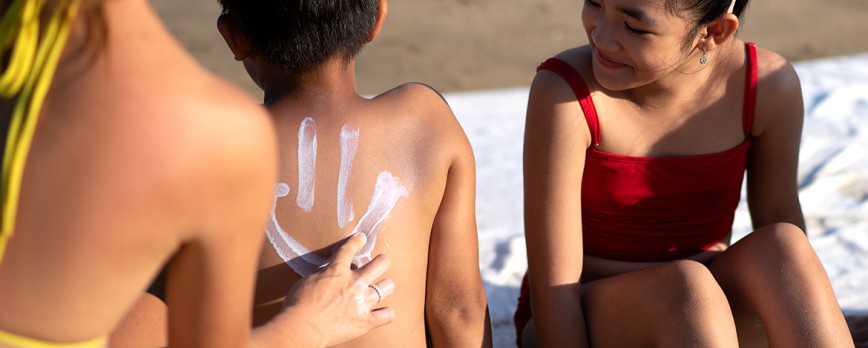 The importance of hydrating the skin
We all want our skin to look beautiful, healthy, and have a soft and smooth appearance. That's why it's important to pamper it by providing it with the hydration it needs.
Why is it so important?
Let's mention 3 main reasons why it's important to have a good hydration of our skin:
Provides our cells with the water they need: good hydration helps to keep the water levels in our skin in balance. If the skin loses water, it becomes dehydrated, causing a tight, rough, flaky skin, and can contribute to the appearance of more serious dermatological symptoms.
Provides a protective barrier: Any skin treatment begins with good skin hydration. This promotes its own protective barrier against external agents such as climate, pollution, stress, or makeup. On the other hand, if this protective barrier is broken, it can lead to skin problems such as dermatitis, for example.
Will look more beautiful: Good hydration will help your skin to be more flexible, which prevents the appearance of marks and stretch marks. It will look softer, brighter and visibly smoother and toned. It also delays the appearance of wrinkles and premature aging.
At what age should I start hydrating my skin?
We all need to hydrate our skin well. It is interesting that we include a good skin hydration in the baby's routine after bathing. But this habit is lost later, during childhood and adolescence. Yet, proper hydration is necessary at all ages and should be included daily. If you include the habit of hydrating your skin daily, you will visibly notice its results.
Therefore, to have beautiful, smooth and soft skin, it is important to hydrate it, both inside and out. Apply daily products that hydrate your skin according to its needs, they will help you to retain moisture, to be more protected and to keep it younger and brighter for a long time.
From now on, hydrate your skin, because a hydrated skin is a happy skin!
Products to hydrate your skin with Exialoe:
Mediterráneo Body Milk

Thanks to the natural components that compose it, this body milk will provide you with a pleasant and practical hydration as it absorbs quickly. In addition, it's delicious fragrance will transport you to those pleasant summer days.
Natur Balm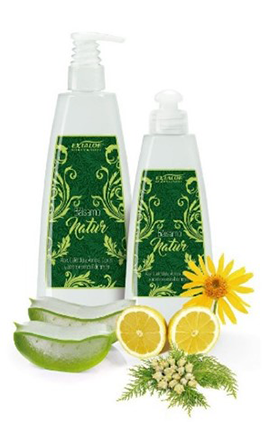 Formulated with emollient principles such as Shea Butter and Jojoba, Avocado and Sweet Almond oils, it is ideal for massaging delicate skin, in addition to its protective, regenerating and nourishing effect on the skin. It has Aloe Vera and extracts of Calendula, Arnica, Cypress and Lemon Essential Oil, which make it a true therapeutic balm to relax the muscles. The result? A toned, relaxed, smooth and soft skin. And it is also vegan.
All-Purpose Neutral Cream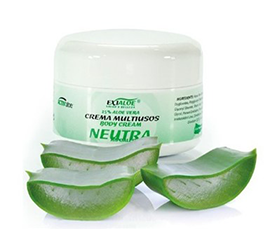 Nourishes, repairs and regenerates the dermis. It is indicated for both children and adults, in the most common dermatological problems: chafing and superficial skin injuries, stretch marks during pregnancy, chilblains on hands and feet, ulcers, external varicose veins, dermal wounds, eczema, psoriasis, edemas, accidental burns or sunburn, skin irritations after shaving or waxing, etc.
It's hypoallergenic, making it suitable for the whole family.
Body Cream with Beeswax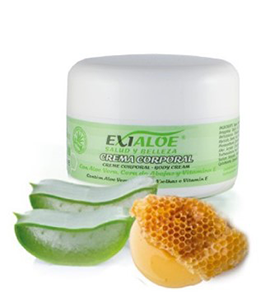 Hydrate and delicately nourish your dermis while indulging in its magnificent floral jasmine aroma. With this body cream, you'll achieve hydration, softening, and increased elasticity for your skin.
By containing 15% Aloe Vera and natural beeswax, among other components, it becomes a regenerating, moisturizing and nourishing cream for the whole body.
It can be used by people of all ages and skin types, as it has anti-inflammatory, soothing, and regenerative effects.
Musk Rose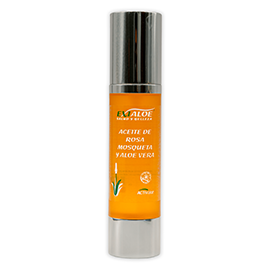 It is a regenerating oil that provides visible results from the first application.
- It restores and regenerates the dermis from alterations such as sunspots, acne marks, scars, etc.
- It delays the unwanted signs of aging; thanks to the number of antioxidants and vitamins it contains and for its high nutritional value due to its high content of polyunsaturated fatty acids (Omega 3 and 6).
- It activates blood circulation at the dermal level, which allows to restore the optimal texture of the dermis.
- Helps to reduce stretch marks.
You can apply it on damp skin to make it easier to spread over the body or add a few drops to your regular body cream.
Hydro-Nourishing Cream with Coenzyme Q10, SPF30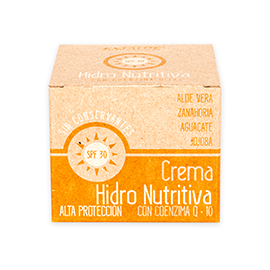 This is an excellent new generation anti-wrinkle cream with 21 natural ingredients and waterproof effect, which protects the skin from solar radiation.
It also contains 25% Aloe Vera Barbadensis, which is used to treat burns, psoriasis, acne, dermatitis, and more. When applied topically, aloe vera helps to hydrate the skin, has antioxidant properties, relieves pain, and reduces inflammation.
Deja un comentario
Deja una respuesta
Blog búsqueda
Featured articles
Are you tired of dandruff? Don't worry, we'll tell you all about dandruff and how to eliminate it easily.Read More

Royal Jelly: A natural and nutritional remedy with great health benefits. Get to know them!Read More