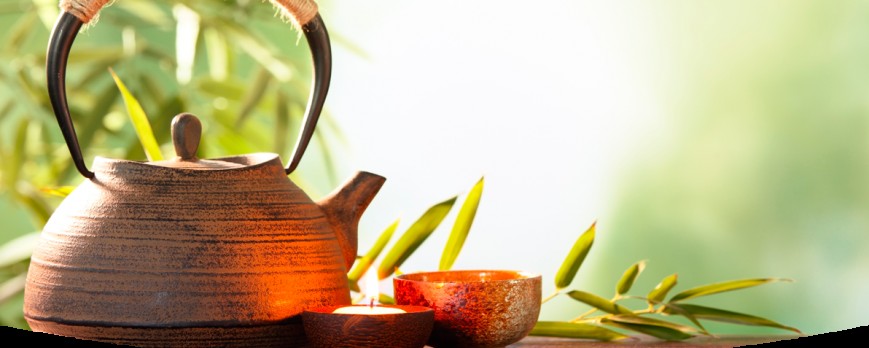 RED AND GREEN TEA TO LOSE WEIGHT
In this article we will comment some of the characteristics of these two infusions that are currently been used in many diets to lose weight.
The red tea

It is called the Tea of the Emperors, as it is a drink consumed from centuries ago and forms part of millenary rituals and oriental traditions.
Red tea helps to lose weight and the name for which is known is pu-erh, this tea is used to lose weight for the facility that has to burn fat and for its metabolism acceleration action.
BENEFITS:
Red tea prevents from fluid retention and helps to eliminate the toxins present in the urine, something that means a slightly healthy weight loss as fluid retention is a problem to be aware of.

Red tea has the benefit of helping with the secretion of gastric acids that accelerate the metabolisation of food that has been digested. To metabolise properly that what we have ingested is essential in slimming diets. For that, taking an infusion of tea half an hour after each meal will favour the digestive process to benefit from the nutrients and eliminate toxins. This is possible because the liver works more effectively and it filters the fats that we do not need.

Different studies have pointed out that another benefit of red tea is that can be great to reduce triglycerides and cholesterol levels. This benefit is due to a chemical compound of the red tea called lovastatin which would be responsible of this action.
Red tea burns fat: One study made in this matter resulted to be very telling. In the University Hospital of Tainan (China) the patients that participated lost more than 15% of body fat as average during the study.
The green tea

Green tea is among the infusions that help to lose weight quickly. It has been scientifically proved that green tea helps with no doubt to eliminate the fat from our organism besides being an excellent antioxidant.
BENEFITS:
Thanks to its great antioxidant effect helps the organism by reversing the effects of free radicals in the organism, responsible of the cellular ageing and helping in some kinds of cancer as in breast and colon cancer.
This drink is rich in fibre, a substance that offers a great purifying power that helps to detoxify the liver and the gastrointestinal tract from fat, toxins and other waste.
It regulates the digestion.
According with a study from the Medical Centre of the University of Maryland, catechins from green tea increase the metabolism and therefore help to burn fat. Catechins are a type of antioxidant very powerful to stimulate the loss of weight as they accelerate the burn of fat and strengthen the immune system better than any other type of substance.
From some years ago in Exialoe we have a product that has helped with weight loss diets: Is the "Té Complex". Among its ingredients are not only Red Tea and Green Tea but others as Java Tea, anise, liquorice, Aloe Vera, etc that enhance the effects mentioned before about Green and Red Tea.
Consume and share the Exialoe Té Complex! You and your family will be thankful of it.
Publicado en
2017-05-08
News
0
15195
Deja un comentario
Deja una respuesta
Blog búsqueda
Featured articles
Hair is undoubtedly one of our beauty concerns. Having a beautiful, shiny and silky mane requires special care, but...Read More

Autumn is the best time of the year to restore the skin's moisture lost in summer, give it back its elasticity and...Read More

Summer is coming to an end, and it is time to balance, not only of what we have enjoyed but also to assess the...Read More