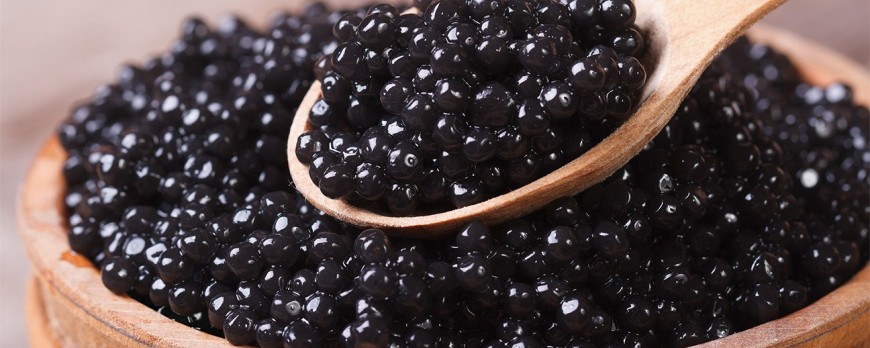 CAVIAR AND ITS USE IN COSMETIC
Caviar, benefits for the skin
Caviar is one of the most selected ingredients to care for the skin. In the last years has been added to more and more beauty treatments due to its excellent results and extraordinary effectiveness.
Which are those properties for the skin?
Rich in phospholipids: they help to keep hydration levels on the skin, improving and reinforcing its firmness.
High content in amino-acids: they form part of the structure of the elastic fibres, avoiding then skin flaccidness.
Proteinaceous reach: caviar has a protein able to accelerate the process of cellular regeneration.
High nutritional richness: it is a food with a high content in vitamins (in particular vitamin A, B2, B6, B12, C and F), apart from proteins, essential amino-acids, trace-elements and mineral salts. It also has phospholipids.
What other properties does caviar bring?
Apart from the virtues mentioned before, caviar also brings other important properties. For example, it is able to nourish the skin, it accelerates cellular renovation and corrects the most visible signs of ageing, it improves the firmness of the skin and it helps to repair the skin in a total natural way.
Besides, as we were mentioning, due to its content in phospholipids it is a regenerative option helping to rebuild the cellular membrane.
It also has healing properties and is particularly useful in case of cellulite as it helps to tone the skin. Once it is applied on the skin, caviar is able to nourish it, at the same time that helps to become more brilliant, hydrated and to regenerate it.
In facial treatments helps to eliminate incipient crevices and expression lines, it has a restructuring function on the superficial layer of the skin becoming an unbeatable antiageing treatment.
In Exialoe we have since a few years ago the Superlative's product range (from the Cosmetic family), in which caviar forms part of their composition and besides has (depending on the product) other compounds as: Coenzyme Q10, Collagen, Musk Rose, Jojoba oil, Aloe Vera juice, Avocado oil, sweet Almond oil, Hyaluronic acid,etc.
Consume Exialoe and your beauty will be more visible!
Publicado en
2016-04-04
News
1
10871
Deja un comentario
Deja una respuesta
Blog búsqueda
Featured articles
Performing regular and systematic physical activity has proved to be a very beneficial practice in the prevention,...Read More