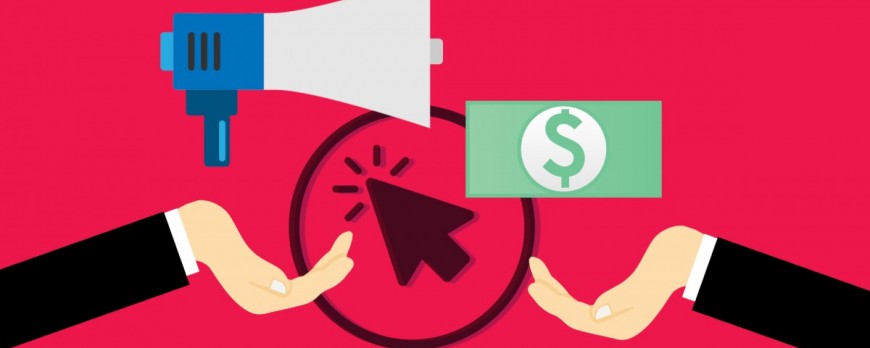 How to attract clients: techniques that work (Part 4)
How to attract customers: techniques that work (4)
Paid online advertising: you'll reach your target audience faster
Online ads are a great way to reach a large portion of your target audience and lead them to consume. Let's look at some of the most common techniques:
Display advertising and target retargeting : Focus on your target market
Display advertising is ads on websites. They are similar to the ads of ordinary magazines, but with an important difference: you will be perfectly aware of the result. These ads are traceable: you know who clicked and the demographics of the people interested. The more you know about your recipients, the better you can personalize your ads.
Display advertising is very useful when the target audience is from different demographics or have different behaviors. For example, when your business is present in different cities of the country, you may be interested in targeting only these areas. You can also select where you want these ads to be seen: choose online publishing spaces that your leads visit often. Imagine you sell cars, your banner should be displayed on websites that compare car prices.
If you don't know which websites your potential customers visit or want to extend your payment initiatives, it would be a good idea to boost retargeting. These add cookies in the browsers of your visitors and from then on your company's ads will appear on other websites they visit. Constantly remembering your company helps guide potential customers to your website when they are ready to make a decision.
Search Engine Advertising (SEA): Pay per click to reach your quality leads immediately
You may have already noticed that when you search for something on Google, the first results that appear at the top of the page are ads. Pay-per-click (PPC) ads are a form of search engine advertising (SEA) that display ads as sponsored results in search engines, at the top and side of the page. Advertisers bid on keyword phrases that are relevant to their target market and ads are displayed when a keyword matches one on the list in search. For example, if you were a plumber, you would try to use keywords such as 'plumbing', 'boiler repair' or 'pipes'. The advertiser only pays when someone clicks on the displayed ad.
Online payment ads: advantages and disadvantages
Use PPC to generate leads if you want to:
Achieve immediate results and an uptick in traffic in a very short time, for example, during the launch of products or seasonal offers.
Target highly interested recipients. PPC also allows you to narrow down your prospects based on their demographics. That is, you can define which potential customers you want to see your ads, which gives you very high qualityleads.
Try new things. Try it and analyze how people react without investing too much. If you see that it works, go ahead and create a campaign through your various marketing channels.
In terms of search engine advertising, Google is again the first. Use their video tutorials to start a campaign yourself or consult with an expert. If you use paid ads as one of your main marketing techniques, it can be very expensive. Instead, it's best to use it for small tests or to complement your other methods.
Deja un comentario
Deja una respuesta
Blog búsqueda
Featured articles
Explore why hydration is vital for radiant, healthy skin. Uncover three key reasons to keep it moisturized and when...Read More

Discover the transformative power of hugs! Learn how this simple gesture enhances emotional connections, reduces...Read More