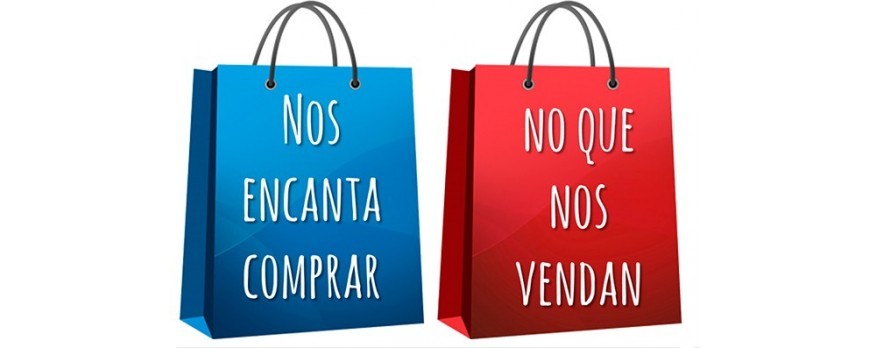 We feel uncomfortable when we are sold, but we love shopping!
We are going to analyze our way of selling to obtain better results.
-Reasons: It is not about convincing people to buy, but focusing on the reasons that we give to choose our product and to determine why it is important and why they need it.
-Satisfaction of your purchase: Avoid that the person feels obligated, harassed or forced to do the shopping. Rather, give him the freedom to choose buying, by giving advice and information about the product so his purchase is well based.
-Benefits: Show your own example so the person knows how the product benefits you and your family. Tell him real experiences that you have had with the product and why it is important in your life.
-Show empathy: Place yourself in the position of the client, think and feel as he does. Develop the interest for the brand and for the more human and empathetic side. Use words that the person knows and avoid technicalities so the client feels comfortable and understands how the product can help him.
Deja un comentario
Deja una respuesta
Blog búsqueda
Featured articles
Explore why hydration is vital for radiant, healthy skin. Uncover three key reasons to keep it moisturized and when...Read More

Discover the transformative power of hugs! Learn how this simple gesture enhances emotional connections, reduces...Read More

Sleeping well influences how we perceive beauty, both our own and that of others. When you don't get enough sleep,...Read More