Te informamos que debido al estado de alerta que hay en el país, hemos tenido que cambiar las líneas de atención al cliente de manera provisional.
Teléfonos : 965 887 247 -- 865 680 657 -- 966 860 500. (Horario de 07:00 a 15:00). Atención al distribuidor y WhatsApp: 625 297 041.
También puedes realizar tu pedido a través de la web o mandando un correo a pedidos@euroexito.com.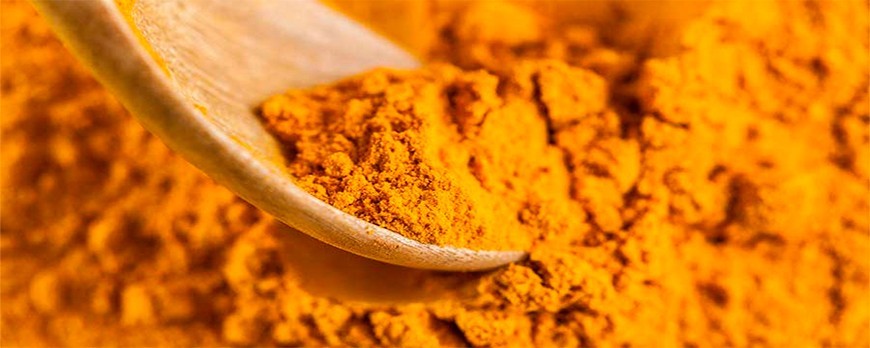 CURCUMIN, HOW DOES IT BENEFIT US?
Curcumin is a substance present in the turmeric. Turmeric comes from the plant Curcuma Longa and it has been used in India as a spice since centuries ago.
Curcumin makes turmeric to possess anti-inflammatory and anti-oxidant properties. Regarding its anti-inflammatory properties, curcumin is used for people that suffer from pain in joints or that suffer from arthritis. Curcumin offers a double action against free radicals, blocks them and next, stimulates the antioxidant mechanisms of the organism.
It also has other very important anti-carcinogenic properties. Likewise, the curcumin also helps to the brain functions through the protection of the neurons by helping to prevent Alzheimer.
Another benefit is that it has anti-coagulant properties, being able to help to thinner the blood by reducing the oxygenation of the plaque in the arteries wall. Therefore, it is beneficial for both people with high blood pressure or high cholesterol, protecting against heart attacks and strokes.
Unfortunately, our organism is not able to correctly absorb curcumin so we can draw on pepper to improve its absorption.
Inside its catalogue of products to improve the health, Exialoe includes "CUMINALOE", a product with a 95% content in curcumin. It also has black pepper to increase its bioavailability allowing our body to absorb the curcumin totally plus Aloe Vera juice that reinforces its action as it has more than 250 active ingredients and a 10 % in polysaccharides that make of it a powerful regulator, purifying and invigorating of our organism.
Publicado en
2018-08-25
News
1
14066
Deja un comentario
Deja una respuesta
Blog búsqueda
Featured articles
If you want a healthy Autumn and Winter read this article.Read More